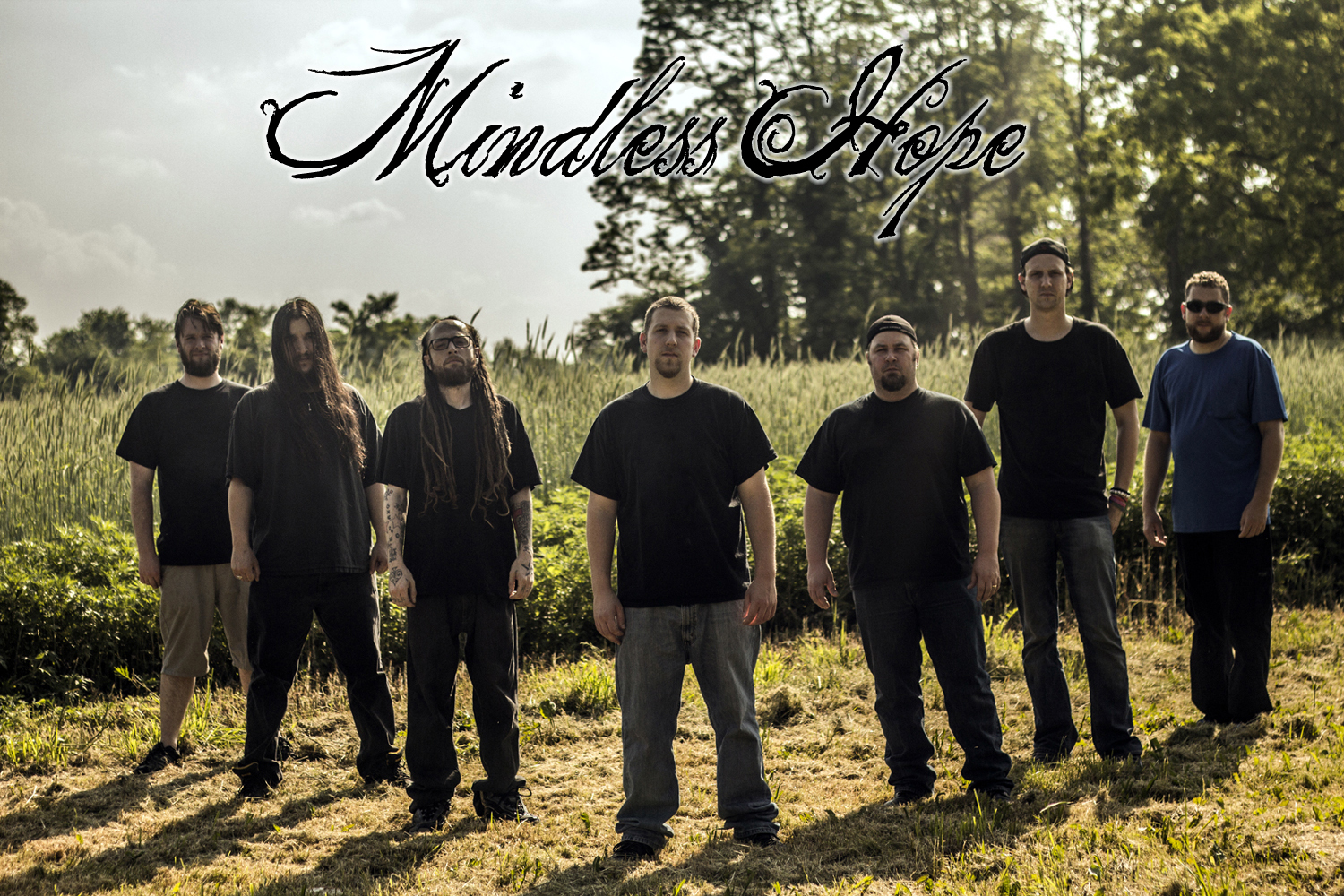 HOME • INFO • PRESS • SHOWS • MUSIC • VIDEO • LYRICS • MERCH
ARTICLES & REVIEWS
"Today you'll be treated to progressive metal band Mindless Hope who have released their latest full length recording "Unlocking A New Realm of Existence." In addition, the band have released a visual companion to their album in the form of a playthrough/lyric video for the single "War Wagon." Video and more on the band at the link below."
- dmedicis, Band of the Day - Sci-Clops.com (Jun 05, 2017)
http://www.sci-clops.com/band-of-the-day-mindless-hope/#more-13976
• • • • • • • • • • • • • • • • • • • • • • • •
"The discovery of the day, coming from Jamendo , it's name is Mindless Hope . Lovers of soft music, go your way, because it is rock that sends heavy! The Speechless mini album is a mix of several musical styles. Musically, there are rippling riffs, rhythmic breaks, and arrangements that come straight out of progressive rock, while vocally, a grunt voice and a more melodic voice make passes in all the titles. Originally from the USA, the band has two albums - Verbatim, an instrumental album, and Unlocking a New Realm of Existence - and a mini album - Speechless - all available on Jamendo under a Creative Commons license. Good listening !"

- Euterpia Radio - France (Apr 18, 2017)
https://euterpiaradio.ch/2017/04/18/mindless-hope-speechless
• • • • • • • • • • • • • • • • • • • • • • • •
"As Mindless Hope continues to prepare for the Fall release of their next album "Unlocking A New Realm of Existence" the band's live set is being perfected. Their latest live assault took place Saturday night at Whiskey Tango in Philadelphia, PA.
Mindless Hope performed for roughly 45 minutes, playing songs from their album "Verbatim" (including the songs "Trepidation" and "The Hornet's Revenge") showing the crowd the complexity of their music. With two vocalists and three guitarists the band blends solid harmonies and dynamic riffs with the drums and bass that bolster each song. The band ended their set with an almost 8 minute bludgeoning titled "War Wagon", one of the songs from their upcoming release. Follow Mindless Hope on Facebook, Twitter, Instagram and at www.mindlesshope.com for more live dates."
-John Doan - Musicfrenzy.net Aug. 21 2016
http://www.musicfrenzy.net/mindless-hope.html#Whiskey%20Tango%20show
• • • • • • • • • • • • • • • • • • • • • • • •
"MINDLESS HOPE stepped in front of the crowd and blew it back a foot. The only thing more dominating than their raw power was their ability to blend 3 lead guitars into a harmonic treat to the ears."
- Matt Rovnan, Publik Muzik.COM (Jan 20, 2013) *Site no longer exists.
• • • • • • • • • • • • • • • • • • • • • • • •
"The band that will be featured on this show is Mindless Hope. Unbelievable harmony guitar work. We are so happy to showcase them to our IMT fans."
"Our final band on this show, Mindless Hope, is the band we taped at Pasquale's the night we met Howard Durann and his Bucks County Open Mic. Don't think you'll see any better guitar work than this talented band!"
- Gretchen Christian O'Brien, Inside Music Today - Feb. 23 Episode (Local TV Show, Feb 14, 2013)
• • • • • • • • • • • • • • • • • • • • • • • •
"An instrumental musical journey that encompasses the power of three guitars"- Mindless Hope! Simply AMAZING! You should really check it out! http://www.youtube.com/watch?v=-ITxl57ELH8&feature=c4-overview-vl&list=PLE283077191D9310E - NiMo

- NiMo, Rock and Metal Promotions (Dec 27, 2013)
https://www.facebook.com/RockAndMetalPromotions
• • • • • • • • • • • • • • • • • • • • • • • •
Mindless Hope - Neoclassical Metal for a New Century...

"If you like guitar shredders like Joe Satriani, Marty Friedman, Jason Becker and Vinnie Moore, then do yourself a favor and check out Mindless Hope and their debut "Verbatim". You check out Mindless Hope on their Facebook page, https://www.facebook.com/mindlesshope and you can check out their debut at https://soundcloud.com/mindlesshope/sets/verbatim"
- Sean Dehart, KXZR FM Radio (Nov 18, 2013) *Site no longer exists
• • • • • • • • • • • • • • • • • • • • • • •
"This week's Music Monday's post comes from Philadelphia's Mindless Hope.
Mindless Hope are a killer 5 man, progressive instrumental metal band. Their first album is called Verbatim and this is the first cut.
An Antikythera Mechanism is an ancient analog computer that is thought to have calculated astronomical motions with incredible accuracy and precision considering it is 2100 years old. Modern science would not achieve similar mechanical precision until the late 14th century when clocks began to be built with similar precision.
Just like the ancient and mysterious Antikythera, this track's constant meter and precision is a demonstration of total mastery. The guitar distortion is a perfect blend of low and high end rumble and it sounds like the chug of 50 steam engines combined with the wail of Joe Satriani's evil children."
-
www.coldplaysucks.com/blogs/news/8445443-music-mondays-mindless-hope-01-antikythera-mechanism
(October 29, 2012)
• • • • • • • • • • • • • • • • • • • • • • • •
Out on the Town Entertainment Guide (October 11, 2012)
*Picture of printed article
• • • • • • • • • • • • • • • • • • • • • • • •
website by Jessicat >^..^< 2007-2017